---
Meet Richard Perales...
---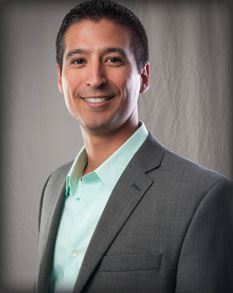 Richard Perales is a Texan by way of Corpus Christi where he was born and raised. After completing high school, he attended Texas A&M University-Kingsville. In 2002 he earned his bachelor's degree in Mechanical Engineering. Thereafter, he was greeted with an offer of employment by Lockheed Martin Aeronautics in Fort Worth. Upon moving to Fort Worth, he chose to further his education by obtaining a M.S. in Systems Engineering from Southern Methodist University and a M.B.A from Texas Christian University.
Richard purchased his first rental property in 2004. Even though he holds a successful career in engineering, his first rental property spawned his venture into the real estate business part-time. In his first two years as an agent, he was able to successfully complete 20+ transactions all through word-of-mouth and client referrals. Richard successfully continued to work as a full time engineer while working towards becoming a real estate Broker. In 2010, he founded the Perales Realty Group.